MONIKA BALLWEIN celebrates the beatles
Monika Ballwein celebrates the Beatles
Club Konzert und CD Präsentation
https://youtu.be/h8LjgsdiAEQ
Radiotrailer zum Konzert
Aktuelles Musikvideo Yesterday

Datum: 22.01.2017, ab 19.00 Uhr
Veranstaltungsort: Radiokulturhaus Wien
Partner: ORF Wien, Radio Wien
Insieme Live

Die besten Songs aus der Erfolgsshow "Die Italienische Nacht" endlich als mitreißende Live CD! Darunter Klassiker wie "Volare", "Marina", "Buona sera signorina", die Song-Contest Hymnen"Insieme" und "Gente di Mare", sowie das Glanz-Duett "Vivo per lei" und der Nummer Eins Hitunter den Opernarien "Nessun dorma". Unverwüstliche Hits, die jeder kennt und liebt. Italo Pop Nonstop!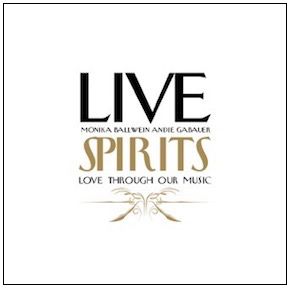 Love Through Our Music
monika ballwein und andie gabauer
vocals
l
uis ribeiro
latin percussions
sebastian grimus
sopran sax / alto sax / flute
gernot traxler
keyboards
oliver loy
acoustic & electric guitar / backing vocals
harald spranger
cajones and percussions.
erhältlich im
Live Spirits Shop
MONIKA BALLWEIN & THE CHRISTMAS CRACKERS
CD der Licht ins Dunkel Benefizgala vom 13.12.2016
Erhältlich im Webshop von
MonkeyMusic
, auf
iTunes
,
Amazon
sowie in stationären Märkten von Libro, MediaMarkt, Saturn, ORF Shop und EMI Kaufhaus!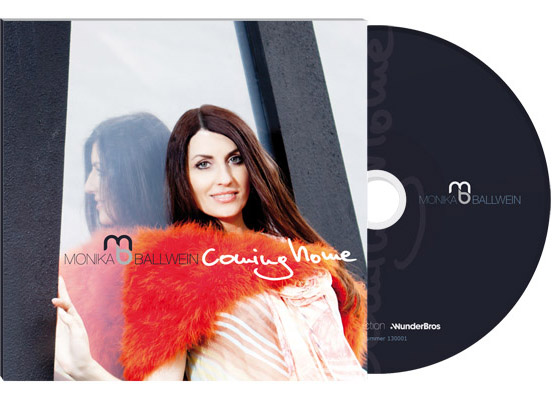 coming home / single
monika ballwein vocals
dieter kolbeck piano
willi langer bass
michi dörfler guitar
flo dauner drums


music // bonmassar / kohler
lyrics // bonmassar / kohler / ballwein
recorded, mixed and mastered by michael dörfler / tripbox
layout // startbox.at
photo // matematika media
produced by b-musicproduction und michael dörfler
Bestellnummer 130001



Soul Circus
1. Wishing on a star (Billie Rae Calvin)
2. What a difference a day made (María Grever)
3. At last (Mack Gordon/Harry Warren)
4. Don´t you worry ´bout a thing (Stevie Wonder)
5. Purple rain (Prince)
monika ballwein
vocals
dieter kolbeck
piano
volker wadauer
bass
gerald gradwohl
guitar
christian einheller
percussion
christian ziegelwanger
drums
recorded and mixed // doing-studios by markus köhler
mastering // markus köhler
photo // martin hesz
layout // startbox.at
make up // sandra pichler
contact & booking // www.ballwein.com
produced by b-musicproduction
Bestellnummer 130002
AUDIO SAMPLES
Wishing on a star-cut.mp3